CO-PACKING, KITTING
& ASSEMBLY
FREE UP YOUR RESOURCES BY USING OUR EXTENSIVE CO-PACKING SERVICES.
We offer a bespoke packing service to meet the needs of your products and industry. Whether you are familiar with contract packing – or 'co-packing' as it can sometimes be known – or you are entirely new to it, we can help. We appreciate that each product and brand has its own personality, especially when it comes to the packaging. That's why we offer a comprehensive in-house service, providing you with as much or as little packaging support as you need. You can rely on Spectrum to Design, Brand, Print, Store, Pack and Despatch your next campaign nationally and internationally.
Benefit from the extensive knowledge and experience of the Spectrum team who will help you identify the best packing solutions for the type and size of project at hand.
Our team of experts has a proven track record in dealing with the most high profile brands in the world and rest assured, they handle every order with kid gloves.
Our shrink wrapping services use heat technology to assemble various single items into multipacks and distribution packs.
Make it special (and simple) while gifting by using unique solutions and completely branded experiences.
From sourcing right through to delivery, we will make your next campaign come to life. Our dedicated team of experts have endless ideas and are ready to make your life easier.
Gift sets are high-margin retail items and the secret to success lies not just in the items you include, but in the look, feel and quality of your gift boxes. 
There are numerous products that are better suited to our hand packing or hand assembly services than others. Not every product or product combination is suitable for machine-fed packing.
Reworking is the co-packing industry term for rectifying your product packaging when it's been damaged or features mistakes.
Adding high-quality tissue paper or simply adding branded stickers on boxes - this is known as 'kitting', and our team strives for presentation excellence, with a keen attention to detail. Using our 10,000 Sq Ft kitting and assembly line, our kitting team is ready to kit your bulk or individual products into ready to ship sets that reflect your brand.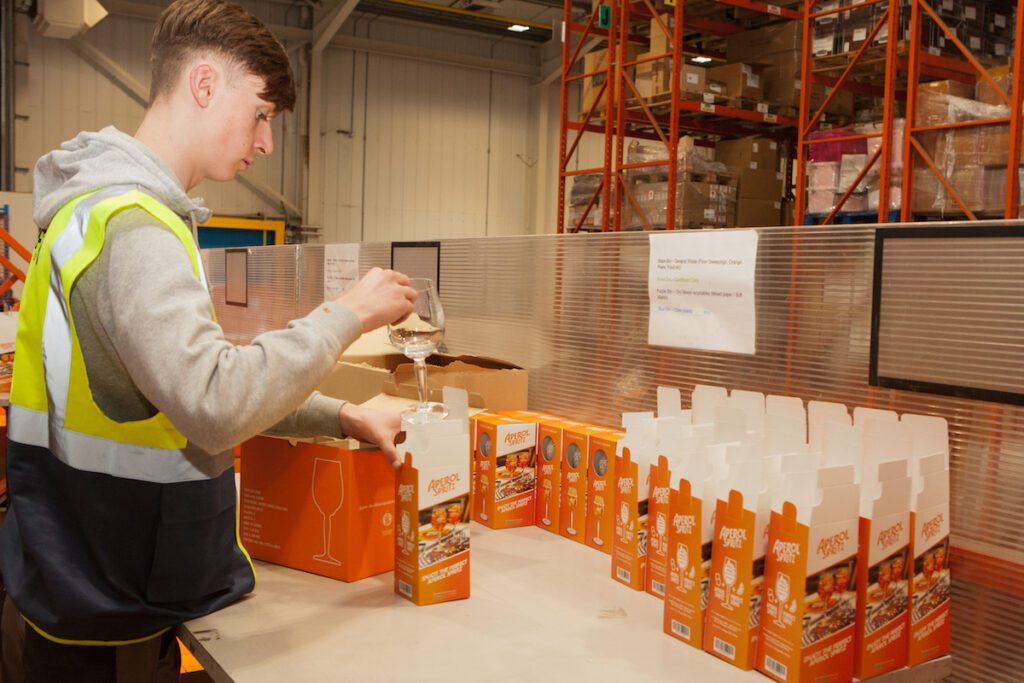 CUSTOMISED PRODUCT PROMOTION KITS
With over 20 years of project-based packing experience, we have hand-assembled a vast array of kits requiring special packing or assembly instructions.
Real-time Inventory Access
Procurement Range
Manage & Optimise the Process
Real-time Inventory Access
You can virtually access all your inventory in real-time and call off stock for distribution by using our online ordering portal.
Procurement Range
Manage & Optimise the Process
WE THINK OUTSIDE OF THE BOX
We have responsive problem-solvers who create the best distribution practices, innovative processes, and experienced personnel to deliver a premium service for your brand consistently.
Talk to us to see how we can deliver for your brand
Monday - Friday 8:30 - 17:500
UNIT 4044, Kingswood Avenue,
Citywest Business Campus,
Naas Road, Dublin 24,
D24 T6YE, Ireland