As Ireland's leading print management, creative design, storage & logistics expert, we have worked with companies and organisations across many sectors, both large and small, to meet all of their communication needs.
We have the logistics & procurement capabilities to help you grow your business. We can deliver for your brand by deploying your resources effectively.
Spectrum is proud to provide a 3PL service to many of Ireland's leading brand owners, storing, fulfilling and shipping orders to commercial destinations across the globe. We pride ourselves in a seamless logistics process which improves overall efficiency for your business to support your specific supply chain strategies.
RAY BUTLER
MANAGING DIRECTOR
DAMIAN GIBBONS
FINANCE DIRECTOR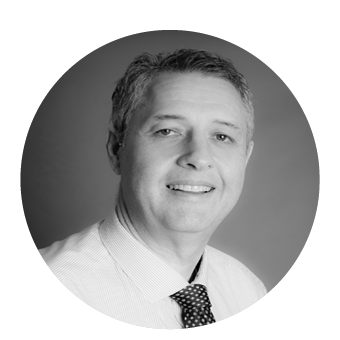 GARY OWENS
GENERAL MANAGER
PAUL COLLINS
INVENTORY/GOODS-IN MANAGER
DENISE SHERIDAN
CUSTOMER SUCCESS MANAGER
KIERAN DOYLE
WAREHOUSE DISPATCH SUPERVISOR
ANNE-MARIE GORMAN
FINANCIAL CONTROLLER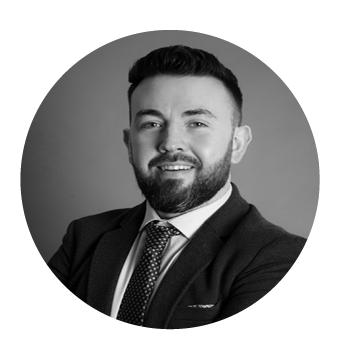 ROS FINAN
SENIOR ACCOUNT MANAGER
ROBYN KELLY
MARKETING MANAGER
YORDANKA DUARTE
SAP B1 MANAGER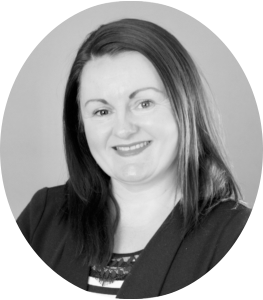 JACKIE BYRNE
PRINT MANAGER
80,000 SQ FT
CUSTOM BUILT
WAREHOUSE
DEDICATED
CUSTOMER
SERVICE
OVER
10,000 PARCELS
PICKED & PACKED
EVERY MONTH
We are flexible in what we do and we offer a range of services as part of
our service offering with the aim of making life and business a little easier.
We have responsive problem-solvers who create the best distribution practices, innovative processes, and partner with experienced personnel to deliver a premium service for your brand consistently.
Stay up to date with all things Spectrum and gain an insight into our services here.
Following Brexit, there has been a lot of uncertainty surrounding the movement of goods between the United Kingdom (UK) and the European Union (EU). With
Read More »
Looking for a role you can excel in? We are always on the hunt for talented people looking for an opportunity to make a difference. View our latest job openings here and if you like what you see, get in touch today.
20th February 2023
Our company is searching for a General Operative to work in our Pick/Pack department who will play a key role within our Logistics team.
Responsibilities
Working as part of the goods in team and general warehouse duties
Booking in consignments/Labelling of product, loading and off-loading trucks
Completion and reporting of relevant paperwork
Inspection of incoming and outgoing material
Ensure loads / products are 100% accurate before the product is received onto our warehouse management system
Provide 100% quality customer service to ensure absolute customer satisfaction
Preparation of Daily/Weekly/Monthly/Yearly Reports as required 
Accurate use of Warehouse Management System SAPB1
Respond to all queries in a timely manner with accurate information 
Be aware of the importance of following the Good In Practice 
Full compliance GDP requirements.
High level of flexibility and ability to adapt quickly to changing business demands.. 
To be a positive " face" of the company and to develop excellent working relationships with customers (colleagues in all the departments )
Any others ad-hoc duties as requested by your manager
Your Skills and Experience
Previous experience in a fast moving Logistics company
Ability to work to the required operational quality standards both through own initiative as well as building strong relationships and collaborating with the team 
Power Pallet, VNA / Counter balance experience and in date licences an advantage
Excellent time management and organizational skills with the ability to set priorities, fulfil critical tasks on time, keep to deadlines and pay close attention to detail.
Resilience to manage change, embrace new technologies and quickly understand and execute new processes
Strong communication skills with fluency in both written and spoken English
28th March 2023
Our company is searching for a motivated and experienced Customer Service Manager to lead our customer service department.
Responsibilities
Managing day-to-day operations in the customer service department.
Responding to customer service issues in a timely manner.
Creating effective customer service procedures, policies and standards
Delivering on our agreed customer Service Level Agreements (SLAs)
Build relationships with assigned customers and continually delight them with a positive, customer-centric attitude
Perform initial on-boarding of accounts with Spectrum customers alongside our Customer Service Representatives, ensuring strong adoption and ongoing engagement throughout the customer's lifetime
Work with customers to ensure they are leveraging Spectrum effectively and finding value in our services
Become an expert in the way Spectrum operates and educate customers on the use and benefits of our services
Be a customer advocate while capturing customer feedback and reporting requests to Business Development and Senior Management
Develop and share best practices with team members to continually improve the quality, effectiveness, and efficiency of our processes
Liaise with technical support, accounting and other areas of the business to ensure customer satisfaction
Achieve/exceed target KPIs in line with company strategy.
Personal specifications
Desire to work in a dynamic, fast paced environment
Excellent IT Skills and problem-solving abilities
A strong willingness to learn
Be self-driven, proactive, and autonomous
Competencies
Strong interpersonal skills
Ability to work individually and collaboratively with a team to solve problems
Ability to understand problems from the customers perspective
Empathy and emotional intelligence
Relationship-building skills
Project management abilities
Analytical and critical thinking
WE CREATE BESPOKE, COMMERCIAL DRIVEN SOLUTIONS FOR OUR CLIENTS TO SUPPORT THEIR INDIVIDUAL REQUIREMENTS
Talk to us to see how we can deliver for your brand.
Monday - Friday 8:30 - 17:30
UNIT 4044, Kingswood Avenue,
Citywest Business Campus,
Naas Road, Dublin 24,
D24 T6YE, Ireland.