Looking for a role you can excel in? We are always on the hunt for talented people looking for an opportunity to make a difference. View our latest job openings here and if you like what you see, get in touch today.
Our company is searching for a Customer Service Representative to join our team. See More Details.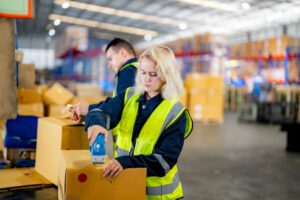 In the world of business, a crucial aspect that can spell the difference between success and failure is inventory management. An inefficient system can lead
Read More »
Spectrum are delighted to partner with Kingswood Community College in providing students with summer employment opportunities. This collaboration aims to empower and inspire young minds
Read More »
In the ever-evolving world of digital commerce, the building blocks of any successful venture are trust and loyalty. The key to unlocking these assets lies
Read More »
We have responsive problem-solvers who create the best distribution practices, innovative processes, and partner with experienced personnel to deliver a premium service for your brand consistently.
Talk to us to see how we can deliver for your brand.
Monday - Friday 8:30 - 17:30
UNIT 4044, Kingswood Avenue,
Citywest Business Campus,
Naas Road, Dublin 24,
D24 T6YE, Ireland.